Jobs & Careers at Zertificon Solutions
– Leading Provider of Email and Data Security Solutions
As a Berlin high-tech IT company, Zertificon is permanently growing.
For this reason, we are looking for qualified and reliable staff for all areas of our company.
All current job offers can be found on the german version of our site.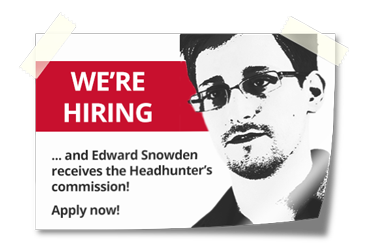 Securing confidential electronic communication is our mission.
Do you think Edward Snowden did a good deed being a Whistleblower? If so, we seem to share the same core values. – You may want to become part of our team!
For every new employee who refers to Edward Snowden in their application we will make a donation to Snowden.
– The fine print: Applicants must have at least a basic knowledge of the german language. –
Info about the donation procedure *

* in german only – first hurdle to check your language skills ;)
How to apply!

Please send us your detailed application, telling us your preferred joining date and your income expectations, via our (German) job form.
Please keep in mind: We will not consider or return postal applications.