+++

press release

+++
EU GDPR: Peak season for encryption providers continues – even after May 25
Berlin, 24. May 2018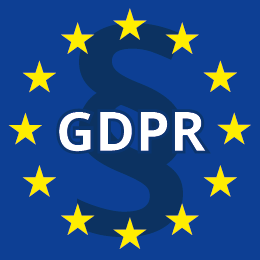 Since the beginning of the year, Berlin encryption provider Zertificon Solutions has been flooded with requests. The increased interest zeros in on Zertificon's email encryption solution Z1 SecureMail Gateway. As of May 25, 2018, the European Union General Data Protection Regulation demands the protection of personal data, threatening high fines for failure to comply. Compliance measures include anonymization and encryption, which is why a substantial number of companies are turning to Zertificon as one of the leading providers in secure electronic corporate communications.
Zertificon's Z1 encryption solutions easily make your electronic exchange of personal data GDPR compliant. Z1 SecureMail Gateway encrypts email traffic for a single department or throughout your entire company, all-encompassing and automated. Security regulations governing encrypting and decrypting of emails as well as adding or verifying signatures are centrally maintained. Your employees process their emails business as usual.
Many companies are pleasantly surprised to find that their email traffic with end customers can be spontaneously encrypted. As a rule, these are precisely the people whose personal data must be protected. Z1 SecureMail Gateway automatically generates a password-encrypted message which addressees receive as an encrypted pdf or over a secure web mail box. The gateway has an integrated SMS interface for password delivery.
For nearly all enterprises, introducing encrypted communications is a prerequisite for compliance with the General Data Protection Regulation. Zertificon expects inquiries for encrypted communications to extend far beyond May 25.
Keep on reading for further information about solutions for GDPR-compliant email exchange and the secure transfer of large files.
Download the graphic as a PNG file (700x700px – 41 KB)