Get in Touch
via Email, Telephone or use our Contact Form
We appreciate your interest in Zertificon and Z1 software solutions.
Feel free to contact us via phone or email or use our contact form.
For product enquiries please use our enquiry form.
For press enquiries please contact pr@zertificon.com.
Zertificon Solutions GmbH
Tempelhofer Weg 62
12347 Berlin
Germany
Please note: There are multiple streets named Tempelhofer Weg in Berlin. Use the following ZIP code for navigation: 12347 (Britz/Neukölln).
How to reach us
Route map (PDF)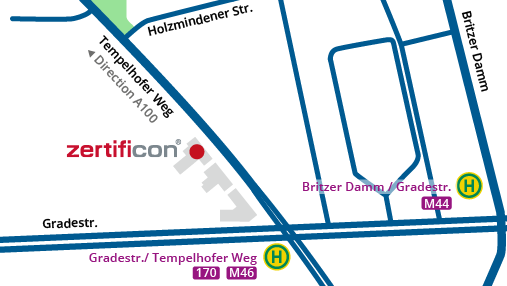 Contact Form
For specific product inquiries please use our Enquiry Form.