Technology Partners
Our partners – your advantage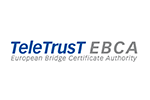 TeleTrusT European Bridge CA (EBCA)
The TeleTrusT European Bridge CA (EBCA) is a consolidation of individual, equal Public-Key-Infrastructures (PKI) in a PKI network of trust. It enables secure and authentic communication between businesses, institutions and public authorities. The EBCA is a project of TeleTrusT – IT Security Association Germany.
Dell
Dell is renowned as a leading supplier of build-to-order IT equipment and is one of the largest technological corporations in the world, employing more than 103,300 people worldwide. Dell's hardware platforms and international warranty deliver the quality and service which meets Zertificon's demands.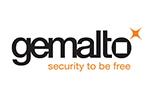 Gemalto (SafeNet HSM)
Gemalto is a global leader in information security. Gemalto provides complete security utilizing its encryption technologies to protect communications, intellectual property and digital identities. They offer a full spectrum of products including hardware, software, and chips.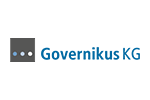 Governikus
Governikus develops and implements eGovernment solutions for national, regional and local governments based on modern signature, encryption and payment technologies. Governikus supports a full variety of public administration activities, ranging from reporting to public procurement. Z1 SecureMail Gateway "Governikus Edition", a Governikus compatible product for email encryption, is the result of our partnership with Governikus. Governikus is a modular software solution (middleware) designed to meet eGovernment requirements. It comprises to a large extent open source products and modern Internet communication standards (especially XML and OSCI) and is JAVA implemented. Governikus enables secure transfer and digital signatures for legally binding declarations as well as end-to-end email encryption.