TIPS & BEST PRACTICE 24. NOV 2020
Unencrypted emails endanger companies – especially during the pandemic
Restrictions in public life in the wake of the pandemic have led to a surge in digitization in many areas. At the same time, criminals are using the increased scope for cyber attacks to profit from people's worries and fears or to spread malware. These are the findings of the German Federal Office for Information Security (BSI) in its latest report on the state of IT security in Germany 2020.
According to the report, victims are lured to manipulated online stores for protection equipment against the coronavirus, for example, or to fake application pages for emergency aid measures via so-called social engineering attacks. The BSI assigns an important role to email in such attack scenarios. Criminals often use tampered links and attachments to infect their targets with ransomware, spyware or keyloggers.
However, email is not only a gateway for malware. Attackers are also interested in the content of a conversation, especially if companies and institutions are involved. The theft of confidential and sensitive content in unencrypted emails poses a real threat to the economic situation and image of a company. However, this is not covered by the BSI management report – simply because there is not and cannot be any reliable evidence of this.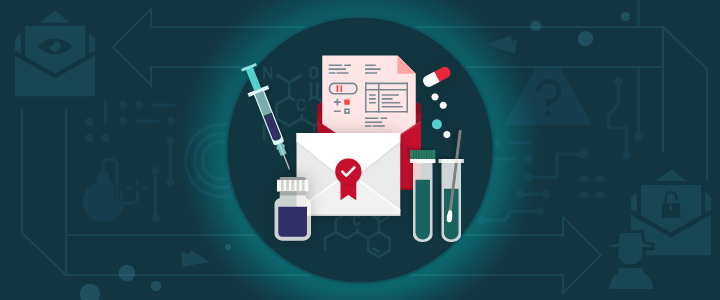 For an eavesdropping attack, cyber criminals or intelligence services do not even have to penetrate a corporate network. They simply intercept unencrypted emails along the transmission path and read them, unrecognized and without leaving any traces. Z1 SecureMail Gateway from Zertificon encrypts company email communication and with this offers protection against serious eavesdropping attacks.
Insecure communication endangers supply chains and coronavirus research
In the current situation, industries that have to ensure the supply of medicine, food, and consumer goods, are particularly at risk. The agreements between sellers of goods and suppliers provide information on pricing and delivery dates that can be strategically and economically valuable for various players.
Institutions involved in coronavirus research are particularly threatened by data theft, warns the German Federal Office for the Protection of the Constitution (BfV). Know-how on the coronavirus is of special interest for foreign intelligence services in order to strengthen national pharmaceutical companies and create their own production capacities. Every new finding about the virus is relevant for an opposing party and is decisive in the race for a vaccine and effective drugs.
You too will certainly have confidential data that you do not want to see in the wrong hands during your business communication. With gateway encryption your company's emails will not be intercepted and read or manipulated undetected. The Z1 SecureMail Gateway works fully automatically in the background following pre-defined rules and adapts to the technology of the participating entities.
With Z1 SecureMail Gateway, sustainable digitization for your needs in secure business communication succeeds. Contact us, we will be happy to advise you!